Virat Kohli net worth and Anushka Sharma income: Team India captain Virat Kohli earns three times more than his Bollywood actress wife Anushka Sharma. It has been revealed by a reputed magazine. Let us know that Virat Kohli was the richest celebrity of 2019 and got the number one position in the Forbes list. At the same time, his wife Anushka Sharma ranked 21st in this list.
Significantly, Captain Virat Kohli and his wife Bollywood actress Anushka Sharma are very successful in their respective fields. While Virat is considered the number one batsman in the world, Anushka Sharma is counted among the successful Bollywood actresses. Both are the top celebrities in the advertising world.
Revealing the earnings of the iconic magazine GQ India, Virat Kohli and Anushka Sharma said that Virat Kohli has earned a total of 252.72 crores in the year 2019. After this earnings, Virat Kohli's net worth has been around 900 crores. At the same time, Anushka Sharma earned 28.67 crores in 2019. After this, Anushka's total net worth has been Rs 350 crore. These figures show that Virat Kohli is far ahead of his wife Anushka Sharma in terms of earnings. The total figure of both is Rs 1200 crore and Virat Kohli's net wealth is 3 times more than Anushka.
Virat Kohli earns from here
Virat Kohli earns the most from advertising. Talking about earning from the cricket ground, Virat gets 17 crore rupees from his IPL franchise Royal Challengers Bangalore. Because of this, he is among the most expensive players of the IPL. Apart from this, they get Rs 7 crore under the annual contract from BCCI. Apart from this, the earnings of Man of Match and Man of the Series are different. Virat makes the highest-grossing from advertisements. They have many top brands to date. These include expensive brands like Myntra, Uber, Audi, MRF, Manyavar, Puma. Apart from these, Kohli also has two restaurants, from which he earns.
Virat Kohli Net Worth Will Leave You Awestruck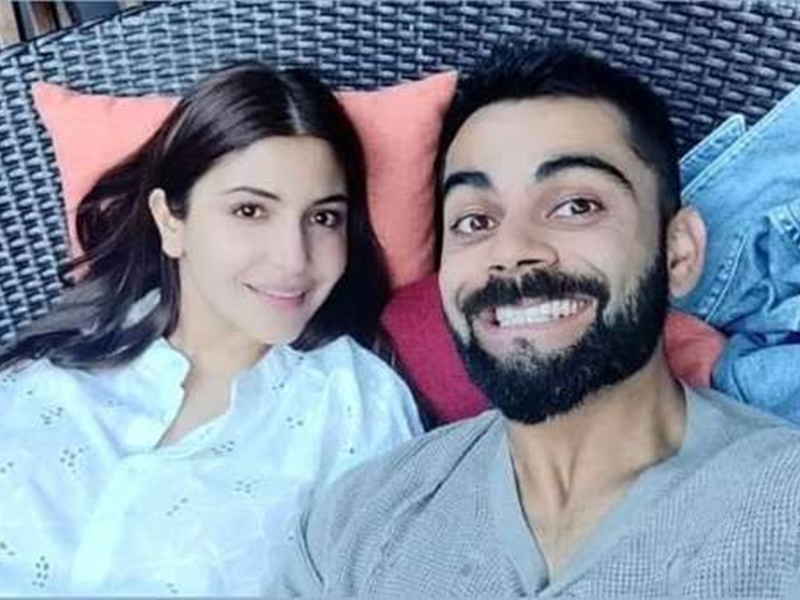 Indian cricket team captain Virat Kohli is counted among the best batsmen in the world. There is no decrease in his popularity, nor in earning, both inside and outside the field. There is no doubt that Virat Kohli is one of the richest cricketers in the world. Now the annual earnings of the Indian captain have also been revealed, which you will surely be shocked to hear.
You May Also Like: 10 Hairstyles Inspired By Virat Kohli You Should Flaunt This Summer
Kohli net worth has been around 900 crores
Actually, according to a report, Virat Kohli earned Rs 252.72 crore last year. In this way, his net worth has gone up to Rs 900 crore or 9 billion rupees. The biggest source of this income is advertising and startup. Virat has many big and expensive brands, which they advertise. 31-year-old right-handed batsman Virat Kohli currently advertises for several brands including Myntra, Uber, Audi, MRF, Manyavar. His brand one, formed in association with Puma, has crossed the revenue figure of 8 100 crores. There are also two restaurants named after Kohli.
Also the owner of the gym chain
A few weeks ago, it was reported that Virat Kohli has invested in an insurance startup Digit. Virat also owns a gym chain 'Chisle'. He has also invested in Stepathlon Kids and Sports Convo. He is also its brand ambassador. Not only this, they also have an e-commerce fashion brand named 'WROGN'. Must Read: Net Worth of Virat Kohli and Anushka Sharma – List Of Top 10 People
According to the CrickTracker report, Indian captain Virat Kohli's brand value has increased by 39 percent. As far as the Indian Premier League is concerned, their retainer fees are Rs 17 crore, which makes the Royal Challengers Bangalore captain the most expensive player in this league. Apart from this, Virat Kohli gets an annual salary of Rs 7 crore from BCCI.
On Instagram, 51.4 followers
Virat Kohli topped the 2019 Forbes India's Celebrity List. Kohli is also very active on social media. He has 51.4 million followers on Instagram. Indian captains charge Rs 1.35 crore for a post, while Firstpost reports that Virat Kohli earns Rs 2.3 crore for a tweet.
>>>> Virat Kohli Hairstyles Photos
Anushka Sharma's earnings
At the same time, most of Anushka Sharma's earnings are from films. Anushka charges 12 to 15 crores for every film. Apart from this, she has her own film production house, under which she also produces films. Anushka has acted in 19 films so far. Apart from this, Anushka also earns through Vigyanap. They have many other big brands including Manyavar, Myntra, Nivea, Pentene, Standard Chartered Bank, Eli 18, Google Pix. But they are far behind Virat in terms of earnings.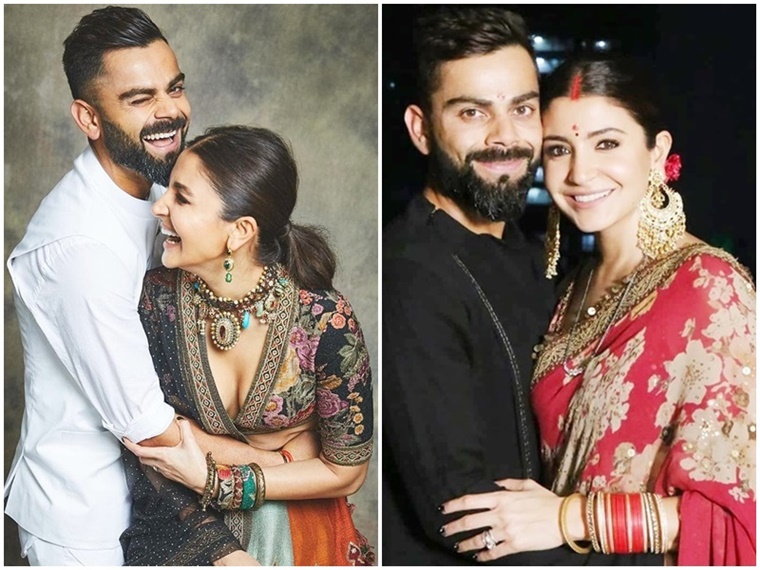 Married in 2017
Virat Kohli and Anushka Sharma are top celebrities of their respective fields. After some time of relationship, both of them got married in the year 2017. Both currently live in Worli, Mumbai and their house is worth more than Rs 34 crore. Apart from this, property worth Rs 80 crore is also being told in Gurugram.
Virat Kohli earns 2.5 crores from a tweet number one among cricketers
Virat Kohli ranks fifth among the highest-grossing players on Twitter. Know about the first four players –
Virat Kohli's income per tweet is Rs. 2.5 crores. In this way, his name has become one of the highest-grossing players on this microblogging site. According to a report by Bleacher Report, Virat Kohli is earning $ 350,101 on a tweet. Virat Kohli is currently at number five among players in the world through Twitter. The other highest-grossing players are three footballers and a basketball player. These are – Cristiano Ronaldo (football), Iniesta (football), Neymar (football) and Lebron James (basketball). That is, Virat Kohli's highest-earning among cricketers is on Twitter.
Must Read: 7 Latest Hairstyles By Virat Kohli, Which Gives Them A Great Look
Highest-grossing players on Twitter (value per tweet)
Cristiano Ronaldo (Football): $ 868,604
Iniesta (Football): $ 590,825
Neymar (Football): $ 478,138
LeBron James (basketball): $ 470,356
Virat Kohli: $ 350,101
Top 10 Highest Earning Athletes
Lionel Messi $ 127 million
Cristiano Ronaldo $ 109 million
Neymar $ 105 million
Canelo Alvarez $ 94 million
Roger Federer $ 93.4 million
Russell Wilson $ 89.5 million
Aaron Rogers $ 89.3 million
Lebron James $ 89 million
Stephen Curry $ 79.8 million
Kevin Durant $ 65.4 million
MUst Read: Sindhi Camp Bus Stand Jaipur Time Table and Enquiry