If you look at the nutritional information of a pack of trail mix, you can quickly scare. After all, there are very high numbers in the columns for the fat and calorie content. But do nuts make you fat and unhealthy?
It depends on the quantity and variety
There is one thing that can not be denied: nuts contain a lot of fat. However, these are unsaturated fatty acids that are easily digestible and very healthy for the body. In addition, nuts can provide you with many valuable nutrients such as protein, vitamin E and magnesium.
But you should not eat snacks in bulk. If you eat 100 grams of nuts, you quickly reach over 550 kilocalories. To really eat you enough, they are therefore not suitable. About 30 grams of nuts daily are harmless to your figure. Rather, a handful of almonds that you eat as a snack should, according to one study , even reduce hunger and cause you to consume fewer calories a day altogether. In other words, nuts may even help you lose weight.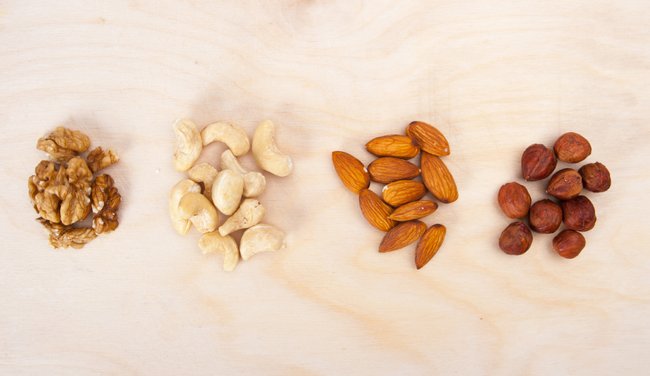 Our table shows that there are also significant differences between varieties. The macadamia has about 135 grams more calories per 100 grams than the cashew and is also much fatty. For a snack in between almonds, peanuts, pistachios and cashews are particularly good.
| | | |
| --- | --- | --- |
| Nuss places | Fats (in g per 100 g) | Kilocalories (in kcal per 100 g) |
| cashew | 44 | 553 |
| peanut | 48 | 561 |
| pistachio | 52 | 562 |
| almond | 54 | 570 |
| hazelnut | 62 | 664 |
| walnut | 63 | 654 |
| Brazil nuts | 67 | 670 |
| Pecan | 72 | 705 |
| Macadamia | 73 | 718 |