They explain the reason why Mena Masud does not appear without a shirt like the animated Aladdin …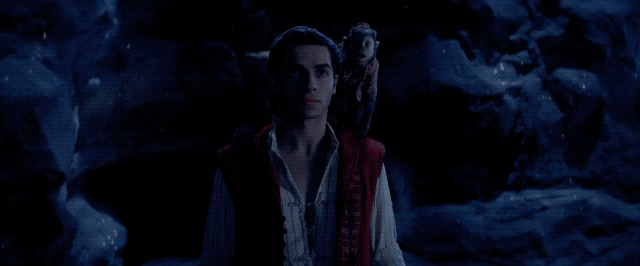 It was in 1992 when Disney released the animated version of Aladdin, since then it has become one of our favorite movies, because it conquered us with the romance between Aladdin and Princess Jasmine, and above all, for its original and unique Arab attire.
That is why now that they have decided to release the live-action version with Naomi Scott and Mena Masud as protagonists, fans have noticed the differences in their outfits, and above all, that Aladdin does not appear without a shirt as the animated character.
During an interview with Entertainment Weekly, Michael Wilkinson, the costume designer for Aladdin, explained:
" For the same reason that we thought it was not appropriate for Princess Jasmine to show her navel during the middle of the movie, we also feel that once you go from cartoon to live-action, you really have to make some adjustments.
We think having so much skin in Aladdin for the whole movie would be a great distraction for a human actor instead of a cartoon character . "
Aladdin's wardrobe is really amazing, every dress that Jasmine wears is beautiful, but if we would have liked Aladdin to show more skin, or what do you think?