Color blocking is not limited to outfits made of only two colors. Now you can make your color blocking look by mixing two or more bright or light colors. You can set the color blocking trend by including contrast colors footwear and accessories in your look. This Bollywood blocking trend has included many Bollywood actresses including Kareena Kapoor Khan and Alia Bhatt and Tara Sutaria in her style. You can also turn towards color blocking trends like these actresses, except for prints and plain solid colors. This will help you get a trendy look.
If you think that it would not be appropriate to carry two bright colors together, then do take a look at this look of Kareena Kapoor Khan. Kareena styled an aqua-blue bodysuit with a neon-colored sequined pencil skirt. To keep her look balanced with this, she has worn clear strappy heels.
---
Kriti Sanon carried this form-fitting color blocking gown with great ease. Dainty hoops earrings and center-parted hairstyles have helped keep the look of the work simple.
---
Aditi Rao Hydari has set a different trend of wearing a power suit. Aditi styled the ox-blood and orange burnt asymmetrical pantsuit with a traditional bran neckpiece.
---
Leaving black and white-colored outfits, Tara Sutaria has given us another way to carry color blocking outfits in her style by incorporating neon free skirts.
---
Athiya Shetty has opted for a contrasting gown of lime green and bays color, using two contrasting colors. This is also a great example of color blocking outfits.
---
Instead of adding multiple colors to one of the outfits, Alia Bhatt has incorporated the color blocking trend into her style by choosing two different bright colors.
---
Try Shirts Like Bollywood Actresses For Cool Looks
Shirts are no longer limited to just workwear or formal fashion. They are being styled on various occasions with bold prints, bright colors and a variety of designs. Bollywood actresses are teaming up with different trousers ranging from plain to floral and shimmer to team up with different trousers. You can learn from Bollywood actresses how you can incorporate them into your style by mixing and matching them.
If you want to try a floral print shirt, then you can take inspiration from this look of Jahnavi Kapoor.
---
Kriti Sanon paired a Shimmer shirt with beige color pants. Such shirts prove to be a good choice for a night party.
---
Like Katrina Kaif, you can also wear floral shirts by teaming up with Shimmer pants.
---
Try a shirt with a blazer for official looks. Choosing a skirt or pants depends on you.
---
Dress up the layered look like Kareena Kapoor Khan by wearing denim shirts with a denim jacket.
---
Wear a plain shirt with high vest trousers for a classy look. Sayani can wear a bold belt like Gupta to look more attractive.
---
Wear trendy shirts for a trendy look. You can also carry it with denim and palazzos pants.
---
Deepika Padukone set the party look round by pairing a One Shoulder White shirt with denim.
Amy Jackson poses topless, captures the beauty of the 33rd week of pregnancy
Amy Jackson got engaged with her boyfriend only two months ago, the youngest guest is also coming to her house soon.
Actress Amy Jackson is going to be a mother soon. Every day Amy keeps saying through social media that she is enjoying every stage of her pregnancy. A few hours ago, the actress shared her health updates with fans through a new picture on her Instagram account.
Amy Jackson has described how her body has changed in the 33rd week of pregnancy. Amy Topless is seen standing in this picture that surfaced. Amy is flaunting her baby bump very beautifully through this beautiful picture. The big hat Amy is wearing in this picture will definitely grab your attention because it has caused four moons in this picture.
Sharing this picture, Amy wrote in the caption that Greece …? No, I and my child have spent the entire summer behind the garden … I am waiting for his little appearance. I am now in the 33rd week of my pregnancy. During this time, my bump, stretch mark, weight gate were all seen. Amy has shared this caption with #Motherhood.
Check out the latest photo shared by Amy Jackson below…
By reading this caption, you must have understood how excited Amy is for her first child. Earlier, some more pictures of Amy became increasingly viral, in which she was flaunting her baby bump in a beautiful black dress. Amy was wearing a black hat in this picture.
See these pictures of Amy below …
Amy had engaged with her boyfriend George Panayiotou in London just two months earlier. Not only this, Amy and her boyfriend also got a photoshoot done for a well-known magazine. By the way, how did you like the latest picture of Amy? Do not forget to mention in the comment box.
Shah Rukh Khan's daughter Suhana Khan to make acting debut, check out her first poster
Shahrukh Khan's daughter Suhana Khan has entered the acting world. But she started her acting career with a Bollywood film rather than a short film. Suhana's first look came out of this film
Suhana Khan is included in the list of Bollywood's famous star kids. She has a good fan following on social media. Suhana Khan has many fan clubs on Instagram. Suhana often participated in play in her school and college. Many pictures of her play also went viral on social media. Shahrukh Khan, while talking about Suhana's debut, had made it clear that she will enter the acting world only after completing her studies.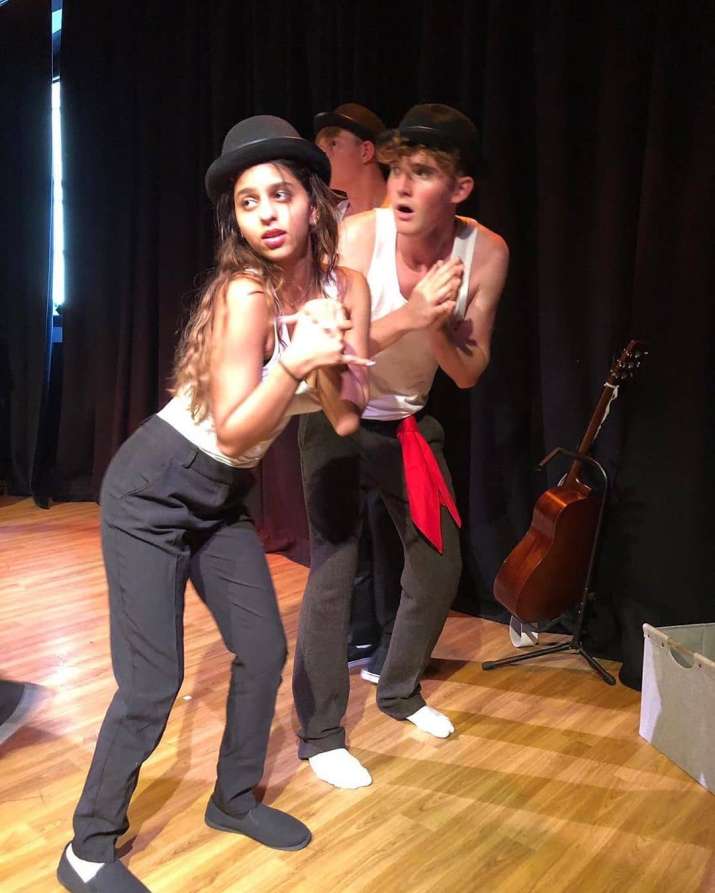 However, Shahrukh Khan's daughter has completed her studies and now she has also stepped into the acting world. But Suhana's acting debut is not from a Bollywood film but from a short film. Actually, Suhana Khan is going to work in a short film. It is an English short film titled The Gray Part Of Blue. The poster of this short film is becoming very viral on social media. The director of this film is Suhana's classmate Theo Jimeno.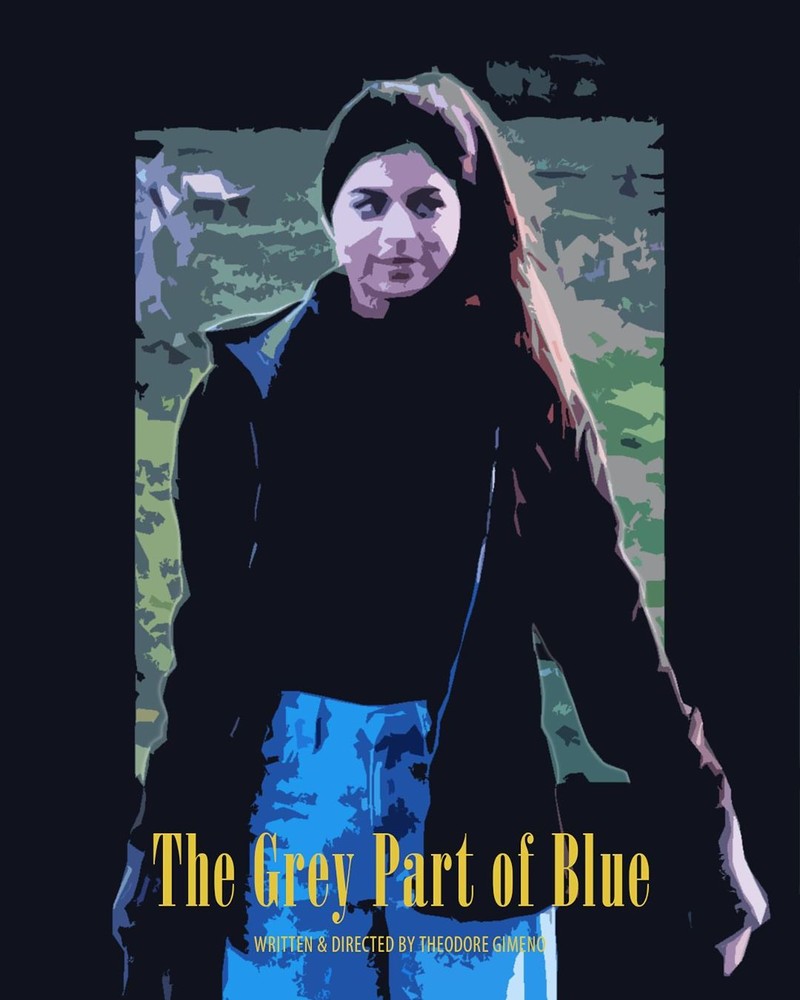 Suhana khan movie poster
Theodore Jimeno has shared the poster of the film on Instagram in which Suhana is seen. The look of this star kid in this poster is absolutely casual. Some pictures of this film of the shoot have also been revealed. Apart from Suhana, Robin Gonella is also a part of this film. Expressing her love for acting, Suhana had previously told the magazine, " I played the character of Miranda in ' The Tempest ' school performance. There is a lot to learn and one way to do it is to start work soon.", but go before university I will have completed their studies.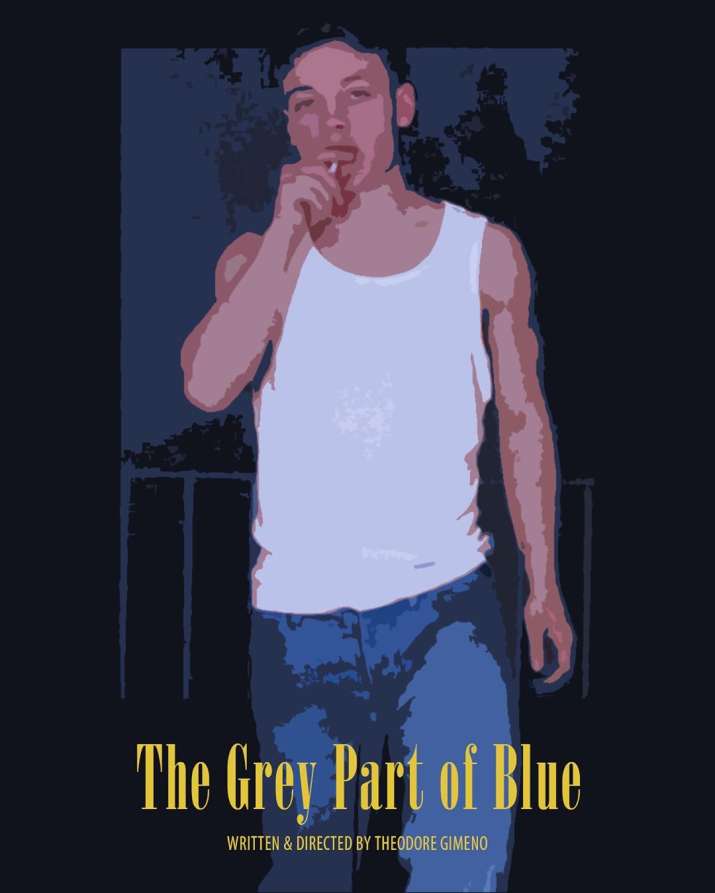 Let us tell you that Suhana Khan has also worked as an Assistant Director in her father's film. Suhana is so popular on social media that whenever a picture of her is put on social media, it immediately becomes viral. Recently, Suhana Shah Rukh Khan has returned from a holiday in the Maldives with Gauri Khan, Abram and Aryan Khan, many pictures of which were revealed.
Taking input from IANS
image sources: instagram/theodoregimeno/suhanakhan8