Yep, as they read it. Amber Rose is pregnant with her boyfriend Alexander AE Edwards, and revealed that she expects a boy, baby boy!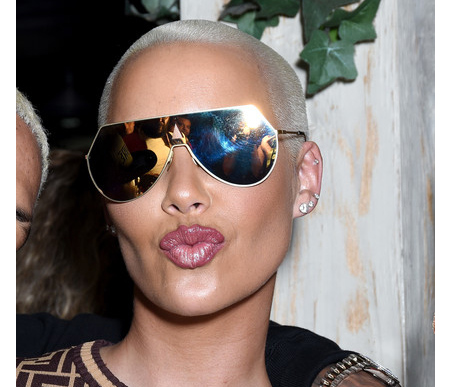 According to TMZ, Amber is about 13 weeks pregnant and is having a bad time, suffering from severe nausea and vomiting, they compare it to the difficult pregnancy of Kate Middleton. That is!
Rose was hospitalized at Cedars-Sinai Medical Center for a couple of days because her pregnancy has been very difficult and full of discomforts.
Amber Rose and her boyfriend Alexander are very excited to have their first baby together. The pregnancy was not planned, it was an Ooopsy! But they say they were not taking any precautions because they love each other very much, ok?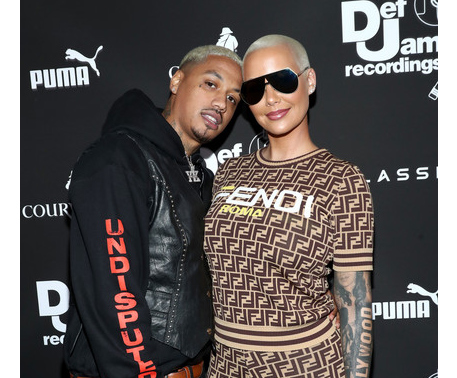 Amber's second baby boy will be born in October, the birthday month of the model and businesswoman, who is supposedly excited that her second child is Libra. Amber Rose is already the mother of another child, Sebastian with her ex-husband, Wiz Khalifa.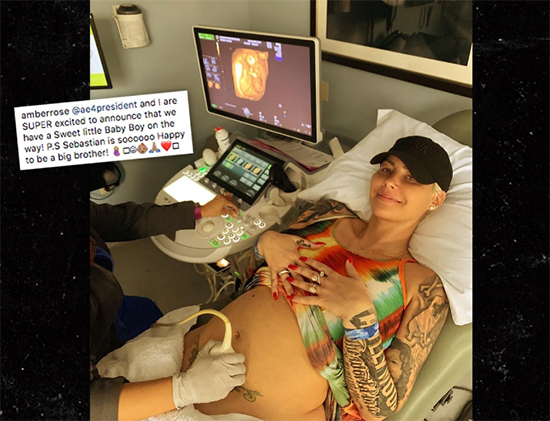 Amber announced her second pregnancy on Thursday, and according to the website had a party at home to reveal the sex of the baby a couple of weeks ago, only with relatives.
So, Amber Rose pregnant for the second time, will have a baby boy! Congratulations!