Time is running fast and we have already arrived at the last celebration of the school year, Easter! If you have the chance to spend some time with your children during this week and the holidays that are coming, here are some ideas for easy DIY fun and fun to carry out.
Simple material available everywhere, ideas easy to achieve … this weekend will be creative or will not be, for the happiness of our bacon!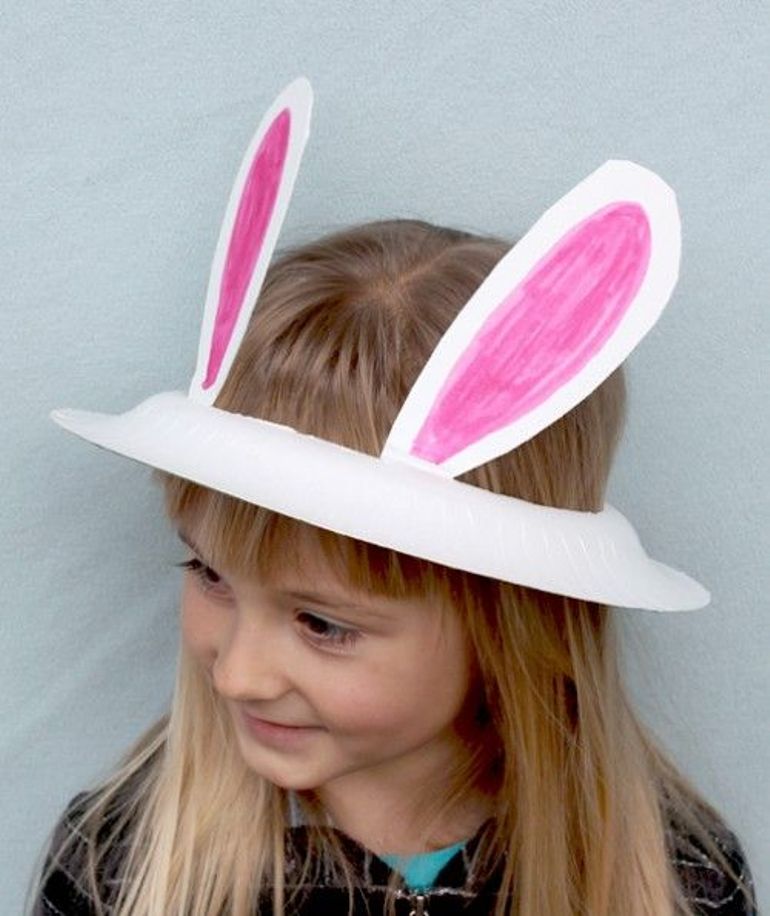 The rabbit hat
A white cardboard plate, a cutter, paint or markers, and voila! Simple, fast and ultra-efficient! If, however, the headgear should not fit over your children's heads, cut a section of the hat's outline (2 or 3 cm should be enough for the little ones), preferably at the back of the hat, and staple the two parts together. remaining together.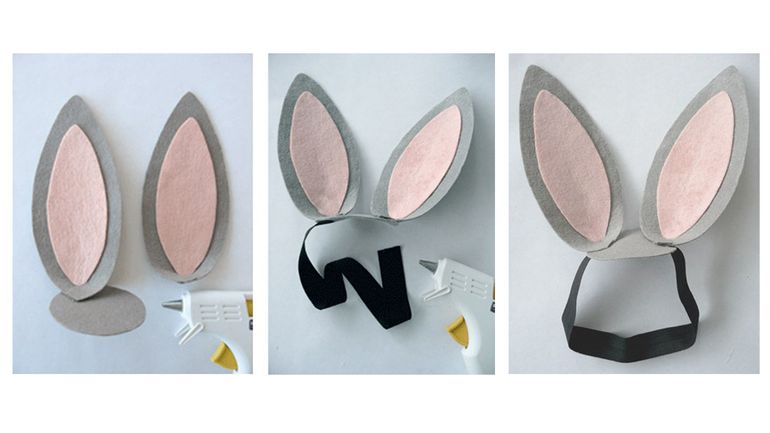 Rabbit ears
A big rubber band, squares of colored felt, a glue gun or strong glue, a little know-how, a little pencil and you're done! The trick to keeping your ears straight: make a small cut at the base of each ear, and slide one side of the ear over the other. In this way, you will stiffen the structure of it.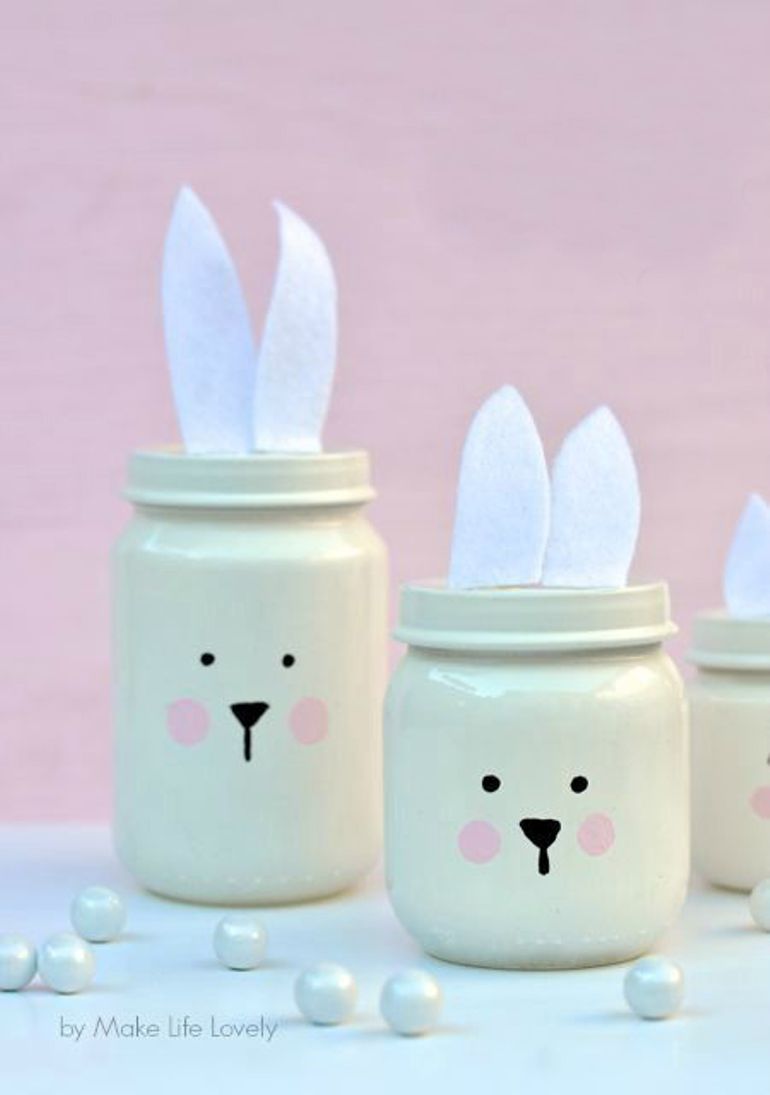 Funny jars
The jar of jam is empty? Owl! It is recycled by covering it (as well as its cover) with acrylic paint or special paint for glass. When the pot is dry, draw with a felt or brush a pretty face on a part of the pot (rabbit, bear, cat, fish, dad, mom …) and voila! After the bells have deposited their treasures in it, we can use it for decoration or put small candies, jewelry, dried fruits … In short, pretty, practical and ecological because allows a nice introduction to recycling garbage!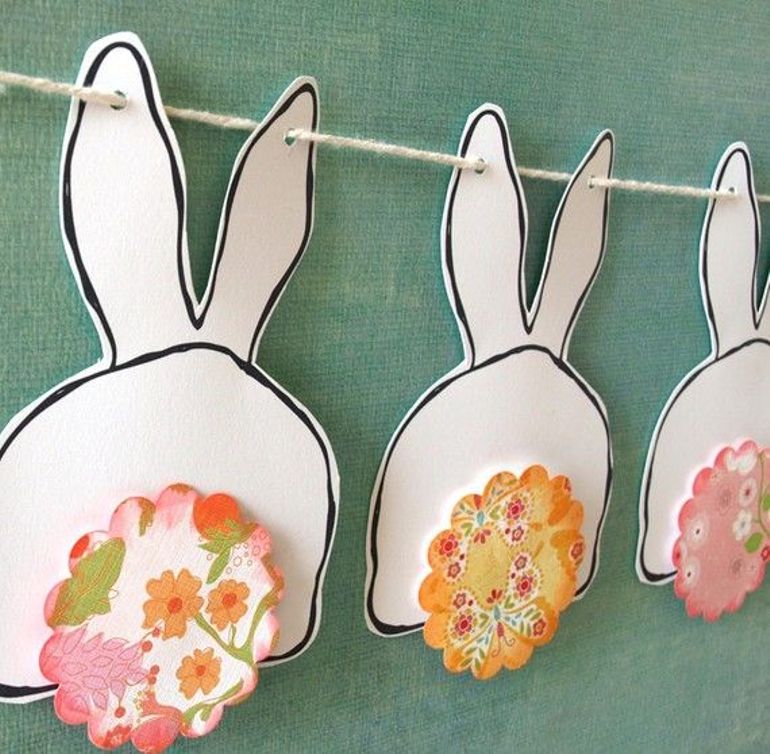 A garland of little rabbits
To make this beautiful garland, you will need beautiful wallpaper (vintage, colorful …), a template rabbit, hen or other that you find on the net and string. Nothing too complicated therefore since it will be enough for you to follow the outline of the template by the smallest of your children, to have them cut by the largest, to make small holes to pass the string at regular intervals and to make put the small pompoms in the lower back of the rabbits by the means. A nice DIY to play the collective so.