Khloe Kardashian said that Jordyn Woods has not been completely honest with her version of the scandal with Tristan Thompson …
Finally, the drama between Jordyn Woods, Khloe Kardashian and Tristan Thompson has been revealed in the last chapter of KUWTK, and according to the Kardashian, Jordyn has not been completely honest with her version of the story, since she has changed it in more than an occasion!
During the episode of June 23, Khloe revealed how her encounter with Jordyn was after discovering her deception with Tristan, and this was what she said:
" Now she says: 'It was not a big problem, it was not intimate, it was not sexual'. Then she said: 'I can not believe this is happening, I'm so confused. '
Every time in the past, if Jordyn ever went out with Tristan, she wrote me a message. Jordyn said, 'I was your guard dog last night,' and she was there to protect me and that's why she stayed so late with him that night. "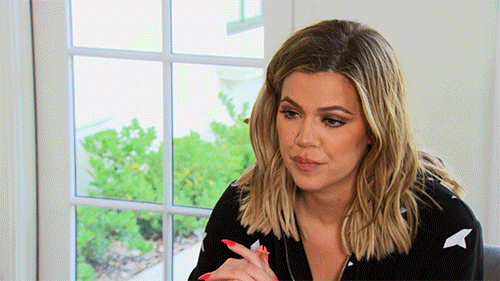 Khloe also assured that Jordyn was not completely honest with her statements on Jada Smith's program, Red Table Talk: " That was not what she told me on the phone at all, which is fine, now she's minimizing it. I'm not saying that things can not happen. I am the most understanding and calm person, but Jordy never said 'I'm sorry' ".
When Khloe confronted Tristan, he admitted the deception by saying: " Jordyn stayed after everyone left the party and was sitting on her lap in a chair. "
Her sister Kim Kardashian said: " At first I think nobody believed it was real. They were super confused and that was it. We were just watching everything develop. Jordyn was someone Khloe really trusted, believed in, supported and employed. This is just crazy. "
Kendall Jenner added: " Jordyn is the LAST person on the planet who would have thought that she would have done this. Even if he kissed her and they took her by surprise … she should have called Khloe and explained exactly what happened. "
Khloe assured that finally, Jordyn admitted what had happened between her and Tristan, which completely broke Kylie's heart.
Do you think Jordyn has finally told the whole truth, or will she continue to hide details to protect herself?