There is a unique bridge on the Mekong River of Cambodia, which is built in the summer season and is broken at the start of the rain. This bridge is famous for its structure worldwide. This bridge connects kappong cham and koh pen to each other. Around 3300 feet long, about 50 thousand bamboos are used every year to build this bridge.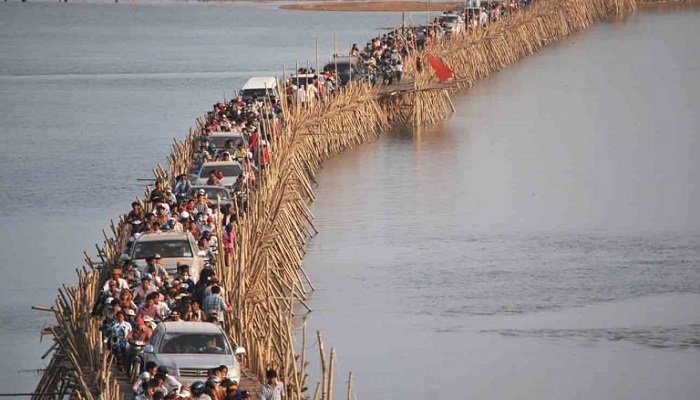 This bridge is broken every year because in the rainy season (May to November) the water levels of this river are greatly increased. Bamboo do not get swept away in water, so they are kept open. So that in the summer it can be used to build the bridge again.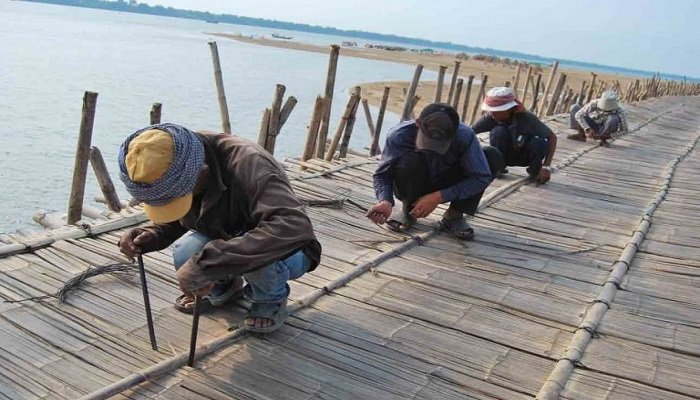 This tradition of making bamboo bridges and removal in the rain is decades old. This was not the case during the Cambodian Civil War. The bridge is built this way so that it not only pedestrian, but bicycle, motorbike, or even passing cars and trucks.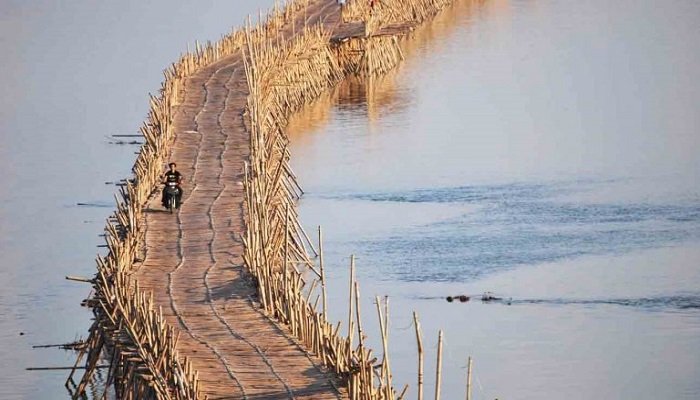 The people who bridge crossing required to pay 100 Riel as a tax, but have to pay 40 times the price of foreign tourists to it.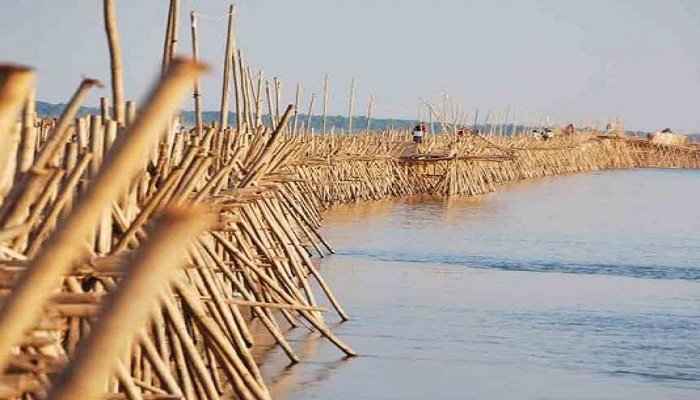 However, last year the Cambodian government built a bridge of concrete near the bridge of this bamboo on the Mekong River. In spite of this, locals fear that the tradition of bamboo bridges would not have ended, so this bridge is built every year.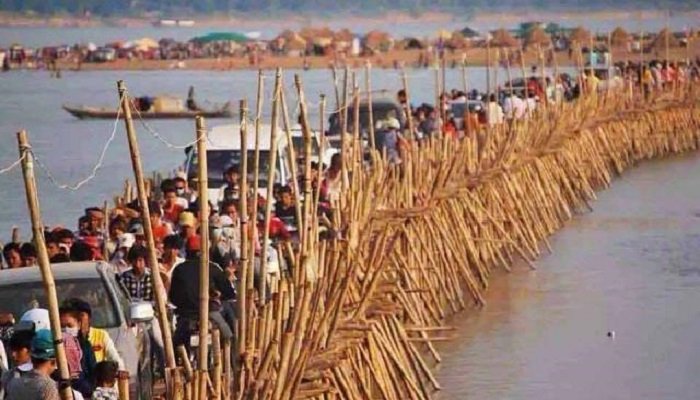 But the foreign tourists who come here say that this bridge of bamboo is still fully built. Now the bridge has become narrower than before, and most pedestrians use it only.
It is difficult to say here that how long will this tradition of building and opening a bridge of bamboo continue.